The best dump truck bed polyliner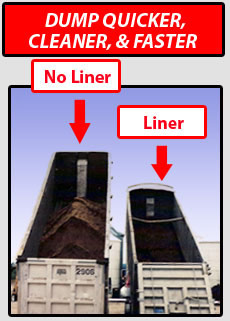 Assure yourself of a safe, clean, and easy job with our polyliner products. We've helped thousands of customers over more than 25 years in business. Our liner systems provide an even flow and works for dirt, clay, sand, gravel, stone, compost, fly ash, silage, or feeds. Our hot & slippery asphalt liner takes up to 450 degrees. Using our liner prevents twisted boxes, broken tailgates, rollovers and shoveling. You only need to raise the hoist about one-half to two-thirds of the way to dump.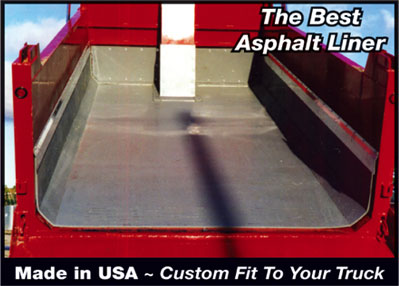 RRR Supply Liners are ideal for dump trailers, tandems, end dumps, roll off containers, garbage trucks and industrial purposes where non-stick is a priority and wear is a problem.
Our customers have reported that most of their load comes out during the first raise of the hoist. This eliminates the second, third and fourth where the load comes crashing down against equipment. Call or email us and we will find the right thickness and type of liner to meet your specific needs.